History of KIMS Trust Hospital
Welcome to KIMS Trust hospital. Health care has always been a priority in life for modern day society. Yet we still find areas in rural India where availability of modern medicines and adequate medical facilities are scarce. With the establishment of KIMS Trust hospital, we intend to elevate the standards of medical facilities and health care in the rural regions. We aspire to deliver optimum quality service by providing modern infrastructure, sophisticated equipments, qualified and dedicated medical personnel and staff and much more at prices that could be afforded by everyone.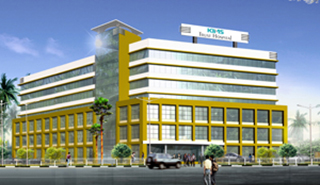 Vision & Mission
To provide the highest quality medical facilities and health care at lowest possible expense. To dedicate our wholehearted attention and utmost care to all the patients and strive hard for their well being and absolute satisfaction.
Director Board
PTA RAHIM
Chairman
"We believe that serving our fellow beings would immensely contribute towards the service to the nation and to humanity as a whole"
M P ABDUL RAZAK
Managing Director
"We have committed to delivering optimum quality service and advanced treatment methods to our valued customers with maximum care and affordable rates"
FAISAL KARATTU
Executive Director
Dr. ROSHIK
Medical Director
SHAMEER MEPPOYIL
Director and CEO
Directors
ABDUL KAREEM
ABDUL SHUKOOR
T.MUHAMMED
P.T.ABDUL LATHEEF
FAISAL MULLAMBALATH
MUHAMMED MEPPOYIL
ABDUL SATHAR OK